No destemming, aged 10-12 months in stainless steel. Deep, dense, tightly packed nose with smoky herbal essences and lovely peppery, stemmy fragrance. Full-bodied, very rich with concentrated fruits - but the acidity is perfectly balanced and the tannins are pleasingly muscular and sinewy.
Presentation
Location
Spreads out over the south-east side of the Dentelles de Montmirail hills, in Beaumes de Venise in the southern part of the Rhone valley.
Terroir
On a poor sandy, hungry and arid soil consisting of tender limestone and gritty zones of sandy mollasse.
In the vineyard
The vineyards and their terroir are the essence of our wines. This is where everything starts and where we focus our efforts throughout the year. You can't make great wine without great grapes.

The viticulture is essentially done by hand. Five people work full-time in the vineyards. They are supplemented by seasonal employees who work during bunch thinning and the harvest in order to bring out the very best in our vines. Working by hand and the attention each vine gets are fundamental. Pruning, de-budding, trellising, leaf removal and picking are thus carried out by hand with the utmost care.

We prepare the soil by using good old-fashioned ploughing. Organic compost is made from grape marc (the discarded stalks and skins).

We use and abide by countrywide standards for 'sustainable agriculture'.

As a way of protecting the plants, we only use phytosanitary products when necessary and within strict guidelines by staggering the treatments appropriately, to minimise the amount of chemicals used. We prefer to use as much as possible manual and organic techniques . Leaving natural grass cover, removing buds and leaves from the vines, preserving biodiversity around the vineyard: olive, almond and cypress trees, wild rosemary and capers.
Vinification
We make two red wines at the estate. Terroir wines shaped by the two classic Côtes du Rhône varieties: Grenache and Syrah. We don't follow any winemaking recipe but are constantly searching for the perfect expression of terroir and each vintage's particular characteristics. We don't go for overripe grapes and over-extraction, as we think the wine has to stay refreshing and balanced.

Leaving the wine for 15 days in concrete vats, we try to gently extract the tannins and anthocyanins essential for the wine's structure and colour. The wine doesn't come into any contact with wood during ageing. This way the characteristics of our terroir can fully express
themselves.
Varietals
Grenache : 65%
Syrah : 25%
Grenache blanc : 5%
Mourvèdre : 5%

Specifications
Alcohol content: 13.5 ABV Production volume: 130 hL Yield: 38 hL/ha Age of vines: 50 years old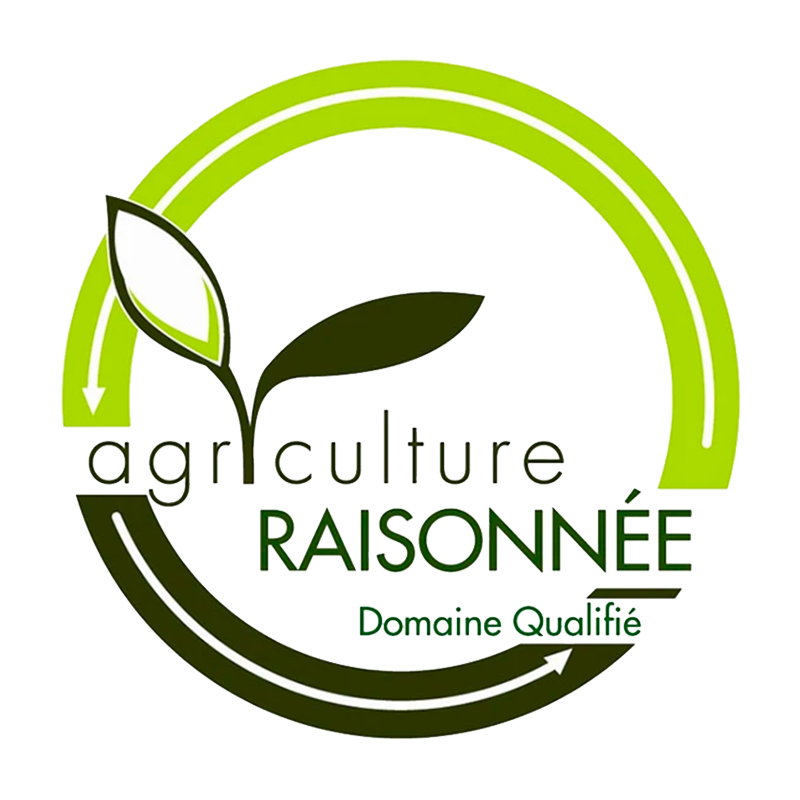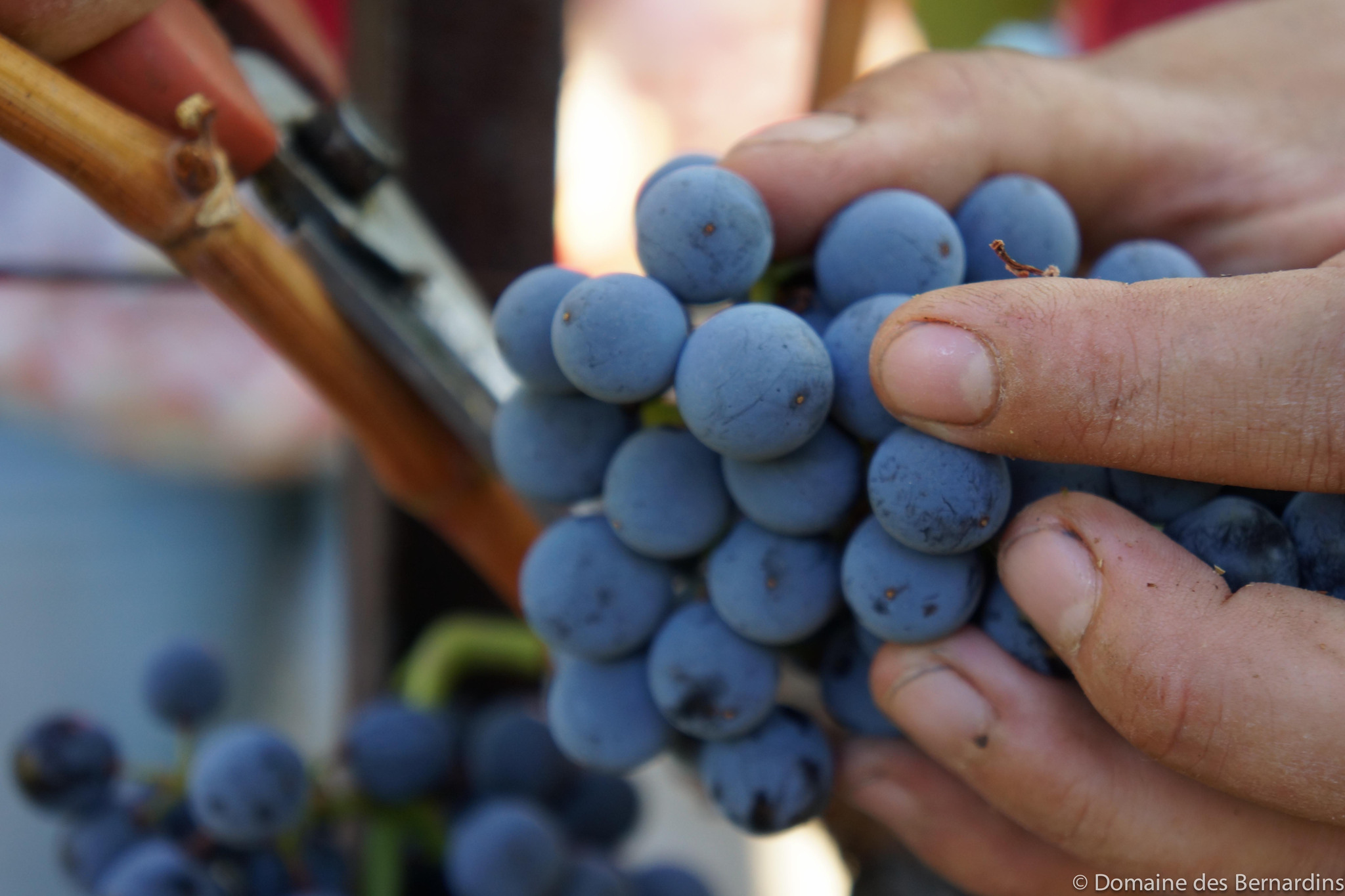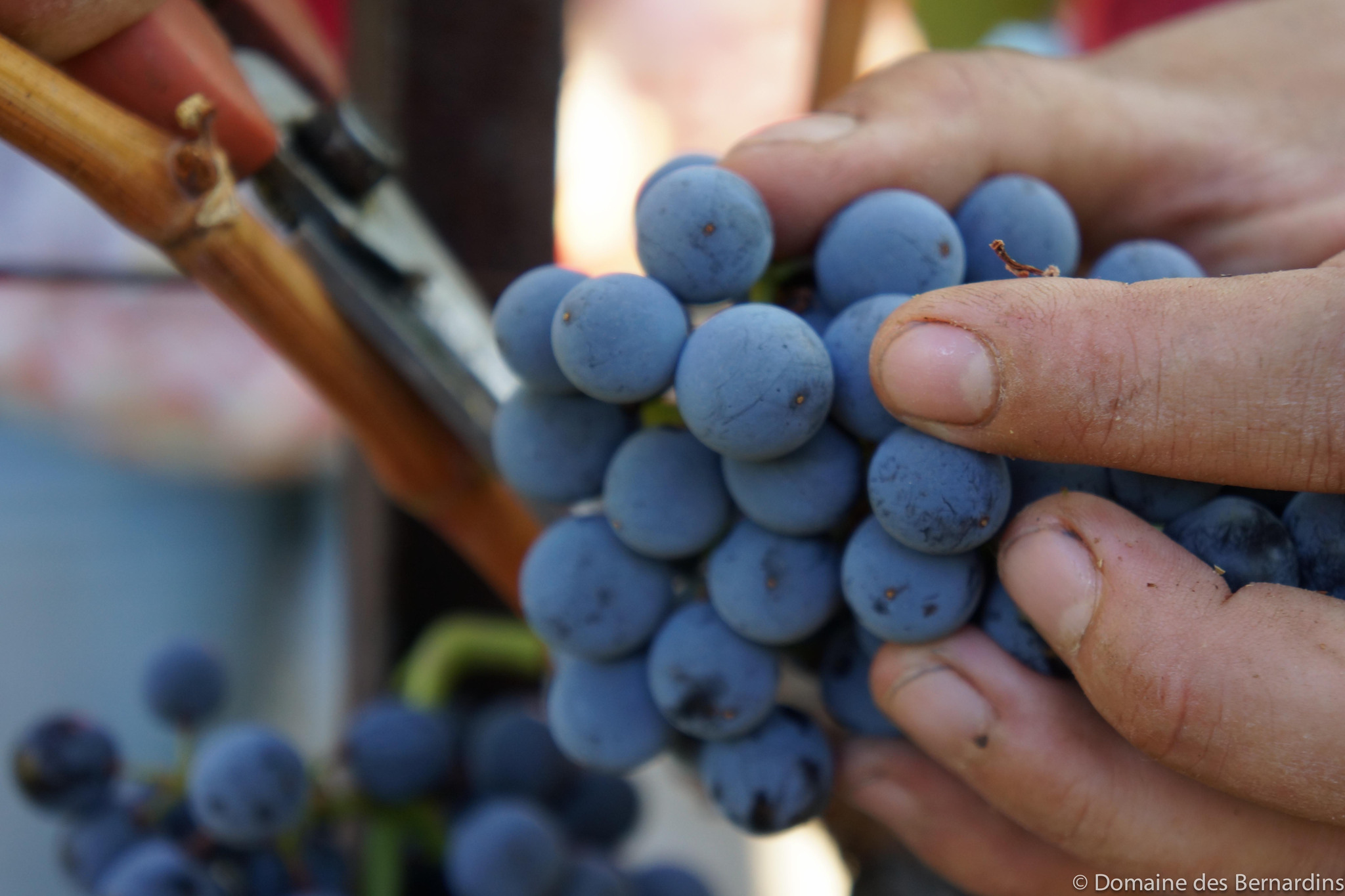 Advice
Serving
They are pleasant to drink young. But good ageing wine can be kept from 8 to 10 years.
Tasting
The nose is complex, delicately spicy with black fruit aromas. The palate has a pleasant roundness with a subtle tannin structure expressing the notes of fruit and spice found in the nose.
Food pairings
These elegant red wines are excellent with red meat and game, with a stew or even a truffle omelette.
Reviews
"

Il propose une attaque sur un fruit croquant, désaltérant, et possède un beau potentiel d'évolution

"
"

"Alive with peppery freshness and herbal bitters, rosemary and thyme. Full-bodied, very fresh and lively on the palate, with sculpted fruit and tannin, and a discreet bitter saline twist on the finish. It's very well balanced, and deeply savoury and herbal. Drinking Window 2019 - 2026."

"
"

If I had some concerns about how the 2015 would turn out, I've no question regarding the quality of the 2016 Beaumes de Venise, undoubtedly one of the top wines of the appellation. Complex aromas of flowering thyme, lavender and bay leaf join cracked pepper, roasted meat and red raspberries in this tank-aged blend of 70% Grenache (including a small proportion of Grenache Blanc), 25% Syrah and 5% Mourvèdre. Full-bodied, silky in texture, with a long, vibrant, pepper and berry-laden finish, it should drink well for more than a decade

" [+]