The Rhône valley is home to some of France's most appealing and adaptable wines and Côtes du Rhône is the flagship red. Versatile and adaptable.
Presentation
Presentation
Châteauneuf-du-Pape is one of the world's best known appellations. A wine to celebrate with and to enjoy with friends and family.
Putting French classics back on the table is our passion and this Châteauneuf-du-Pape is the perfect way to provide consumers with stylish wines that suit their palate and retain the style of classic French wines.
The vintage
2018 was said being a "classic" vintage with nice sring and summer all over.
Location
The vineyard is situated all around the village of Châteauneuf-du-Pape, composed of parcels spread over two of the best areas of the appellation.
Terroir
Clay and pebbles and shattered limestone.
In the vineyard
The vines have an average age of 35 years and, at an elevation of 100m, dominate the Rhône River which, with the local wind 'The Mistral', brings an exceptional microclimate to the land. Its south facing position is ideal for perfect maturation of the berries.
Sustainable viticulture with careful pruning, de-budding, de-leafing and green harvest. Hand-picked at peak maturity where small baskets and fast transportation to the winery avoid juice release and oxidation.
Vinification
The vines are hand sorted and gently crushed before fermentation at 28°C and a 3 weeklong maceration. The juice is pumped over daily during the fermentation.
Ageing
The tannic Grenaches are aged in French barrels for 12 months while the softer, fruitier wines are aged in cask and cuve for the same amount of time. The wines are then carefully blended to create a balanced expression of the wine.
Varietals
Grenache noir : 75%
Syrah : 15%
Mourvèdre : 10%

Specifications
Allergènes: Contains sulphites. Contains egg or egg products.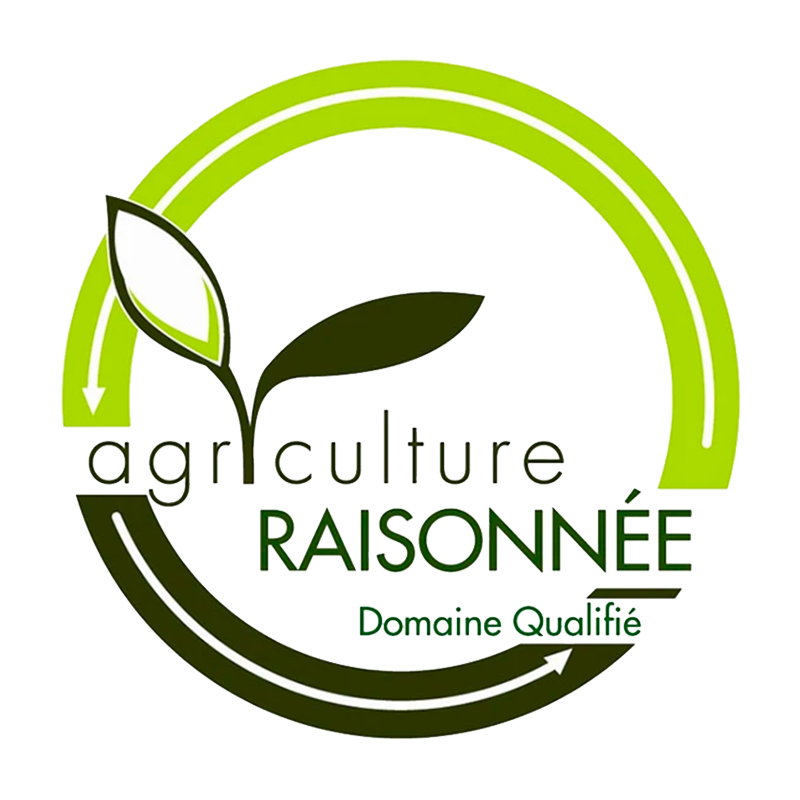 Advice
Ageing potential
5 to 10 years
Visual appearance
Mature red with some purple glints.
At nose
Typical of its terroir with spices, black pepper, black cherries, and blackberries.
On the palate
Elegant and complex, with a distinctive velvety palate showing red fruits and herbaceous garrigue.
Food pairings
Enjoy with powerful dishes including local stew "Daube Provençale with black olives", chargrilled steaks, black truffle, and foie gras parcels, most cheeses and dark chocolate desserts.